Places I went to this weekend:
Hobby lobby

micheals


Joann's

Archivers

Places that I would have gone to if I had enough time and it wasn't raining?
Windycity Scrapping


Memory makers or whatever that place is in Barrington.
Items that I bought this weekend:
ATG tape gun - it comes Tuesday. *SQUEE*
Maya road chip board small binders to make Nancy Drew scrap books for my sister's 50th.
Nancy Drew book for scanning and inspiration - I found an uber cool nancy drew site that will let you print ALL the covers and such like that.
big lunch box - to put the books in!
BRIGHT yellow arcrilic paint and spunge brush
7gypsies very fun stickers
fiskers cutter and mat
cardstock
white and black chip board
martha stewart halloween see through stamps - have to learn how to do that right quick
Martha stewart halloween stickers
and SO MUCH MORE! *dances*

Of course - the 5 cards that I made this weekend? I FORGOT TO PHOTOGRAPH THEM. *hits head* They were all picture based but I did my first VERY simple "get well card" and "YOU GO GIRL!" card. *squee* I am expanding my card making brainstorming.
Now I am debating on what to do about a craft room. This weekend I was crafting at the "L" in my kitchen - which is fine! But I was always worried I would hurt my counter. lol.
So which places should I look into converting to a crafting area?
I have an office - where I work from the office two or more days out of the week.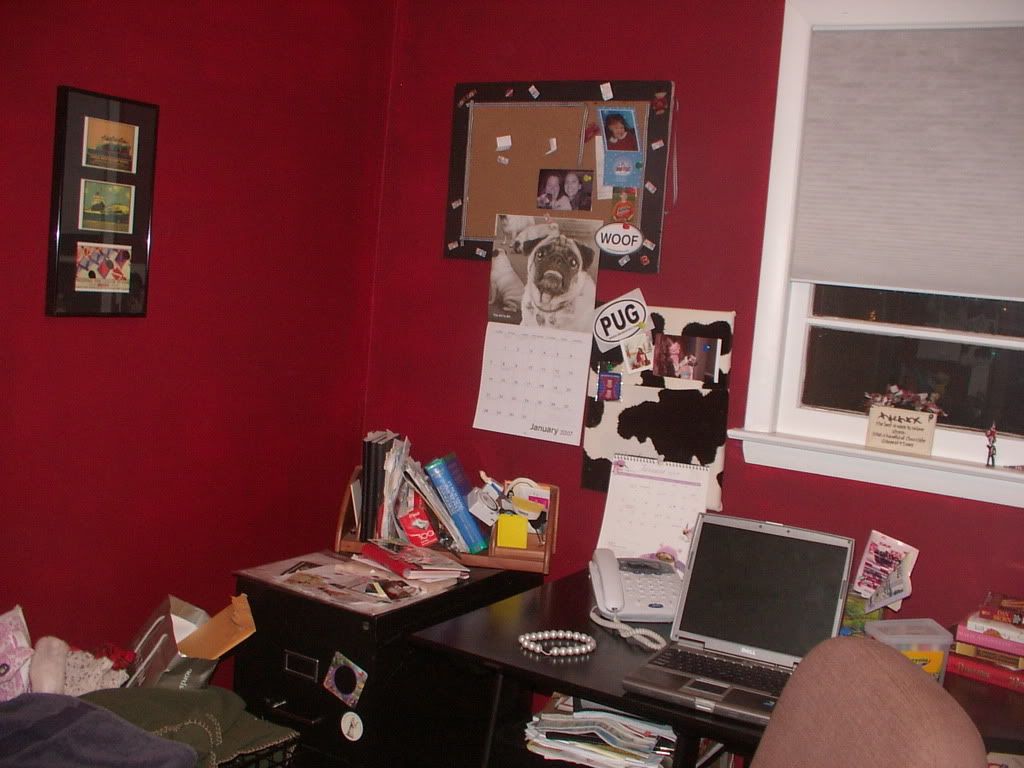 My office is suppose to look like the inside of an English Telephone box. Red and black all over. Oh - you all may not know this but I am true anglophile. So you will see items around the house that are Englishy. I have been there about three times and I have friends there. I debate if I should put it there. I have a closet that can be easily converted into a "scrap command center" but I wonder if I will really be able to break from my work world.
Another possible place is my bedroom. I am debating if I should redo my bedroom and put a new table in there. Since I did my walk in closet - there is another type of closet that can be converted into "scrap central".
Here is my home computer and photo center.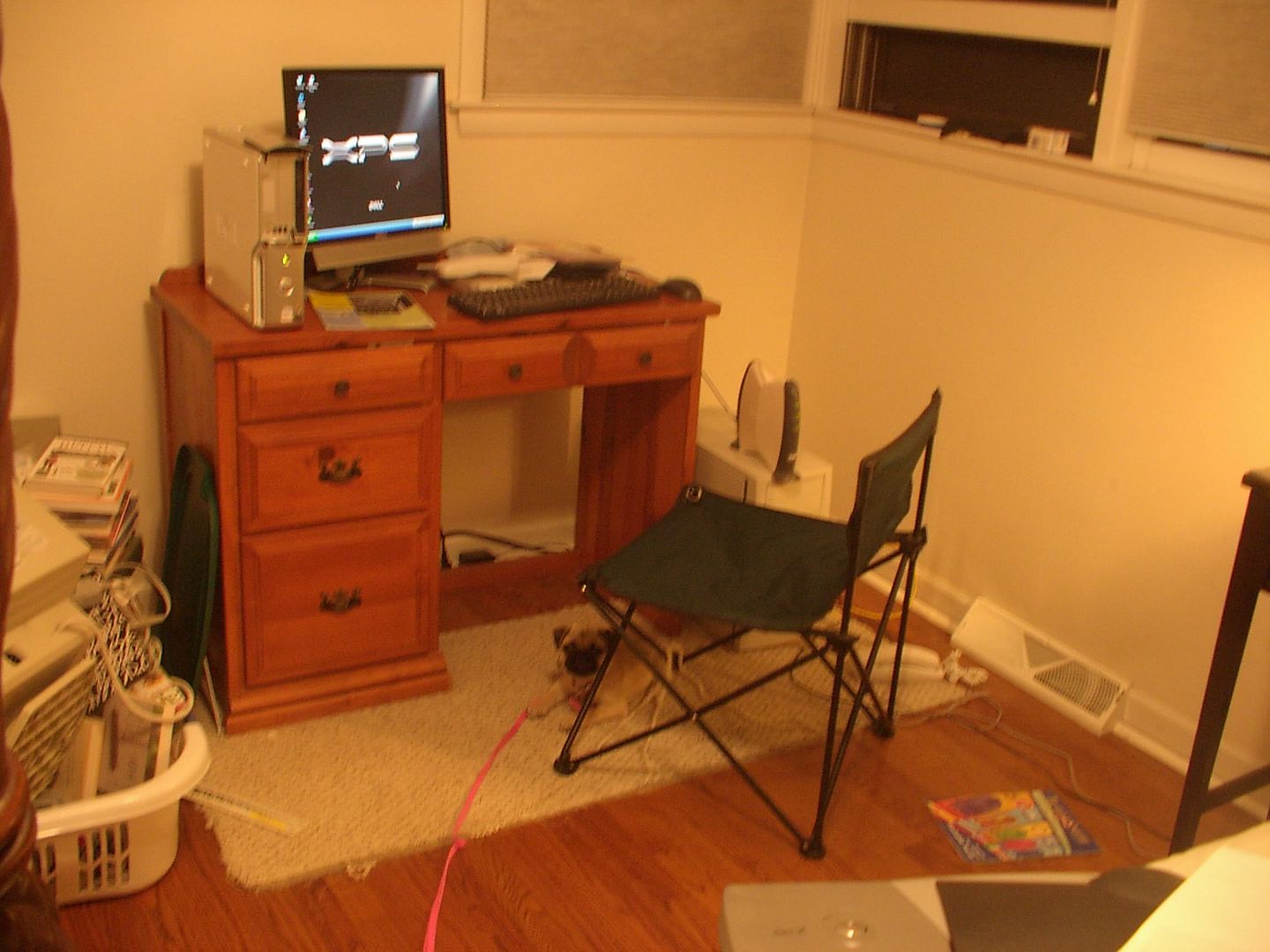 Here is the area to the side of my desk - don' worry - it has all been thrown away - but I wanted to show you what it looked like and the space that is available.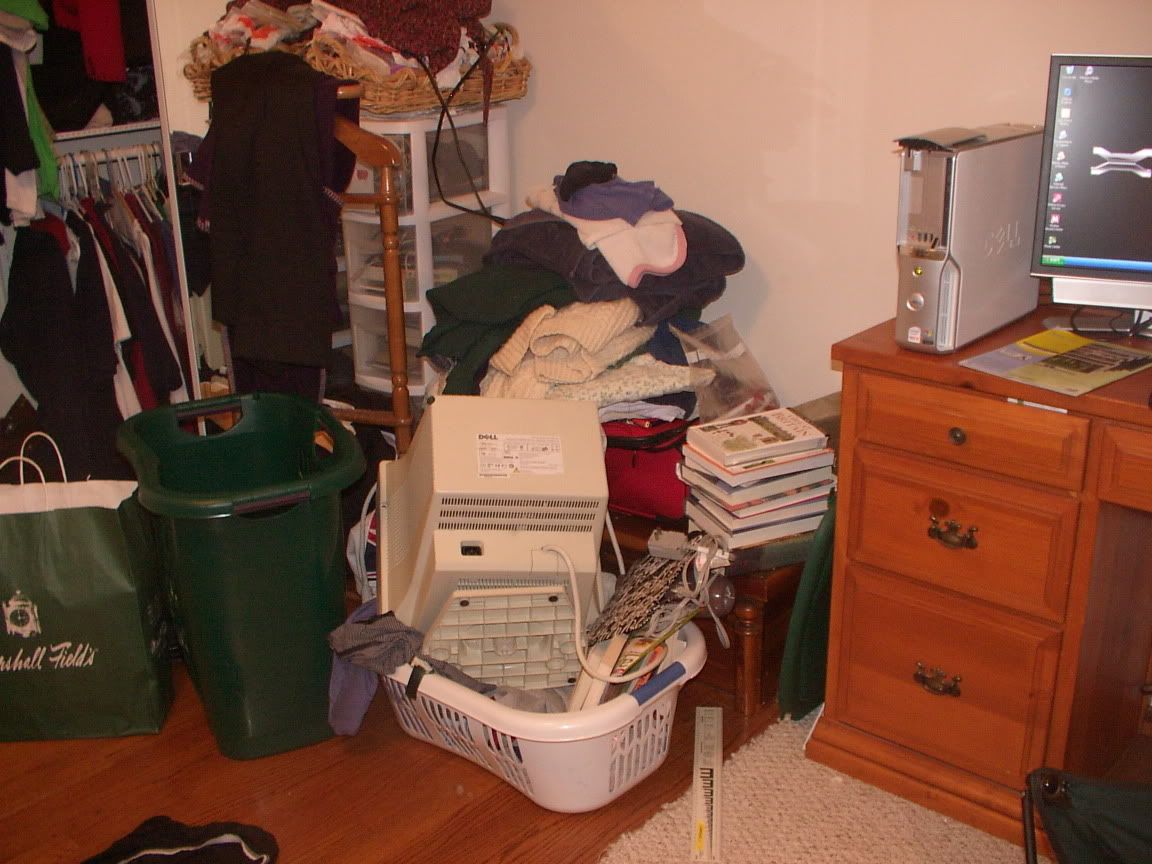 I think Aine likes the area too.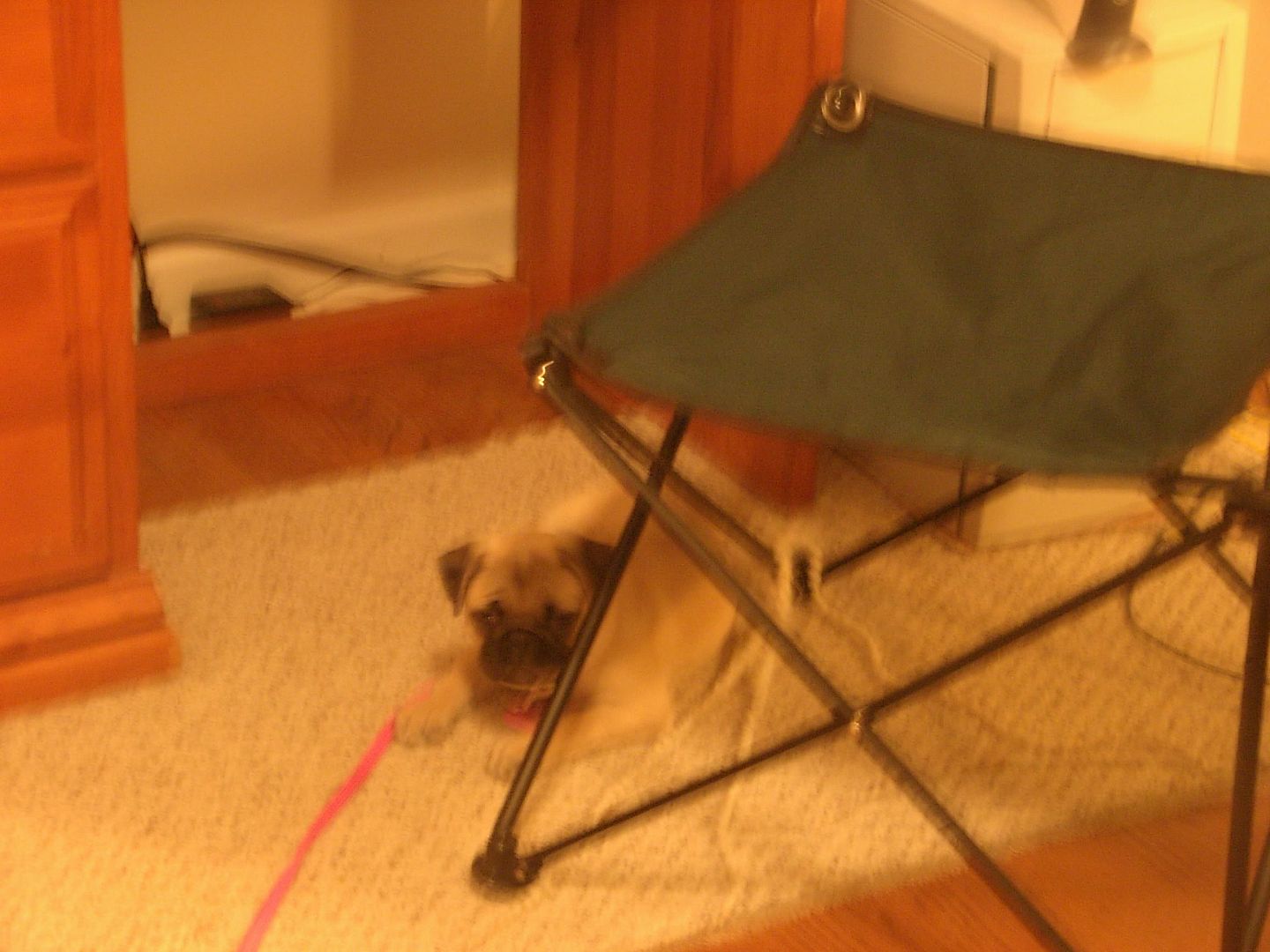 However -the only really bad thing is the lack of natural light and hearing my neighbors(it is right next to their driveway.
OR I can think about putting it in my sparcely furnished dinning room: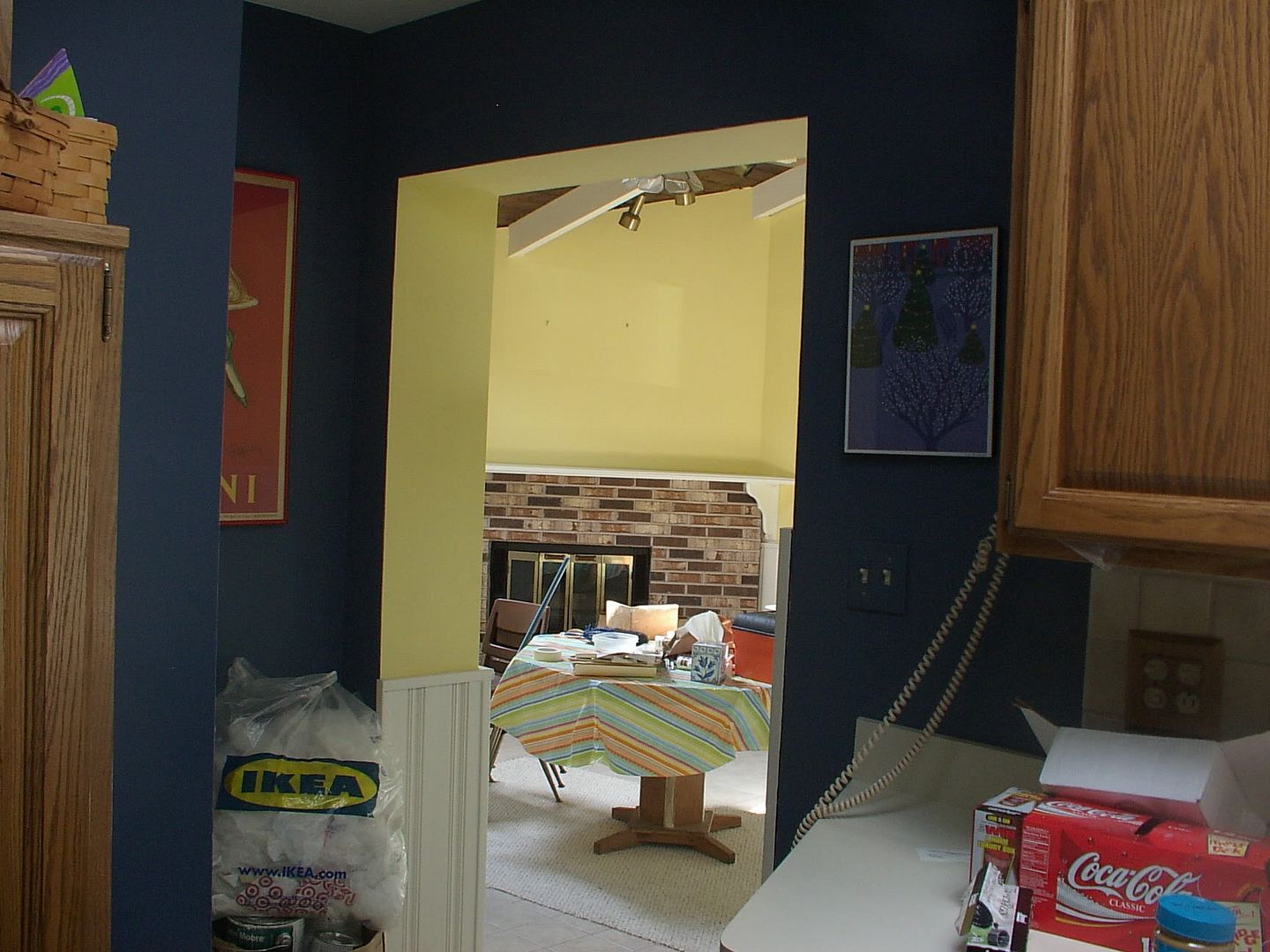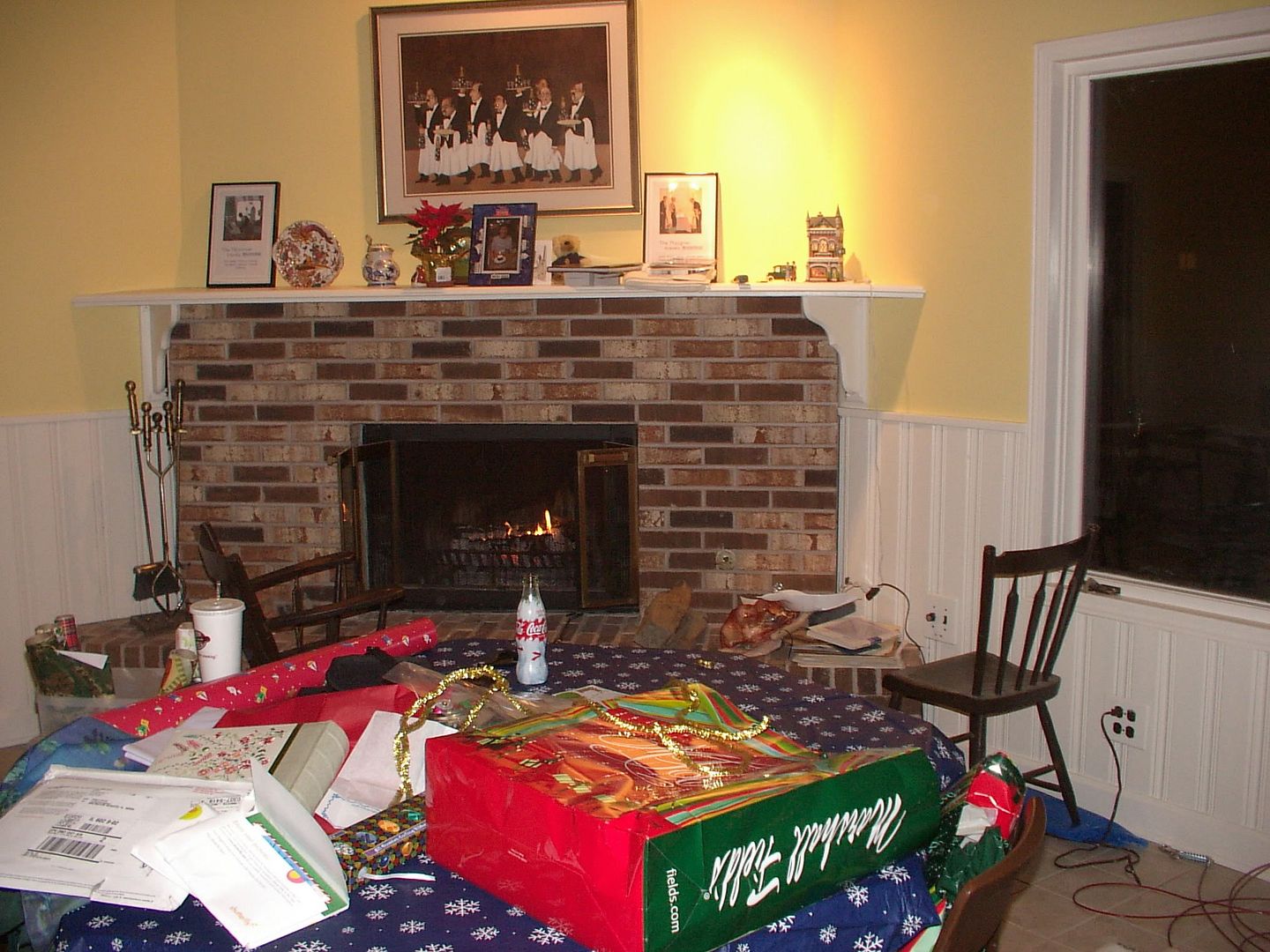 that looks out to the garden and the garage - but than it is such a big room with huge ceiling there are SPIDERS. ICK Also there is no quick storage space. hmmm.
So which one should I convert? Please comment back! I welcome all thoughts! But let's get to my shopping excursion.
I am so shocked that you really can't find one place to get all your scrapping or card making supplies. It is like shopping for food - one place will have this brand - the other - another brand. For instance - finding anything 7gypsies is like searching for a needle in a haystack. However, I have heard that 7gypsies doesn't really do well in logistics - so I don't know what is up with that. Especially if it is your business you know? Also is it just me - or do people have a really hard time finding the paper you like?
Also when I talk to people about my decent into cardmaking and newbie scrapping obsession - tehir first response is - THAT IS SO EXPENSIVE. I guess it is, but at the same time - I know i always look for sales. Granted I definately have champagney tastes on a beer budget - but I always find that and interesting comment.
I promise to take pictures on my sisters Nancy Drew book. I am thinking I have enough pictures of her. ;)
Hugs all - Nan